Polypharmacy quite literally translates as "multiple medicines" and refers to a patient taking several types of medication at the same time. It's particularly common in the elderly population, affecting around 40% of older adults who still live independently at home.
Polypharmacy is also likely to occur in those with chronic physical health conditions alongside mental health conditions. Approximately 20% of adults with intellectual disabilities are also typically exposed to polypharmacy.
How many is too many?
What actually defines polypharmacy is still a topic that's hotly debated. Some medical professionals will say two medications at a time is classed at polypharmacy, whereas others will say as many as 20. The general census however is that five or more medications taken regularly and concurrently would be polypharmacy.
Why is polypharmacy a problem?
With an aging population polypharmacy is going to become increasingly prominent. It's a topic of concern amongst older individuals for a number of reasons, one of which is that elderly people are at higher risk of adverse drug reactions (ADRs). This is because as you age your metabolism changes and tends to slow down. So where a medicine will be absorbed relatively quickly by a young person, for older people absorption will be slower. This can be exacerbated the more drugs that are used. Accidental overdose is another factor, where dementia or general cognitive decline has meant the patient has forgotten which medication they've taken, and accidentally doubled the dose. Finally, side effects and drug interactions can be a big problem, again particularly in the elderly and vulnerable groups. Whilst side effects can be unpleasant, they are typically not dangerous, particularly when managed by healthcare professionals. However, if over-the-counter remedies are introduced, more dangerous interactions can occur with further harmful side effects.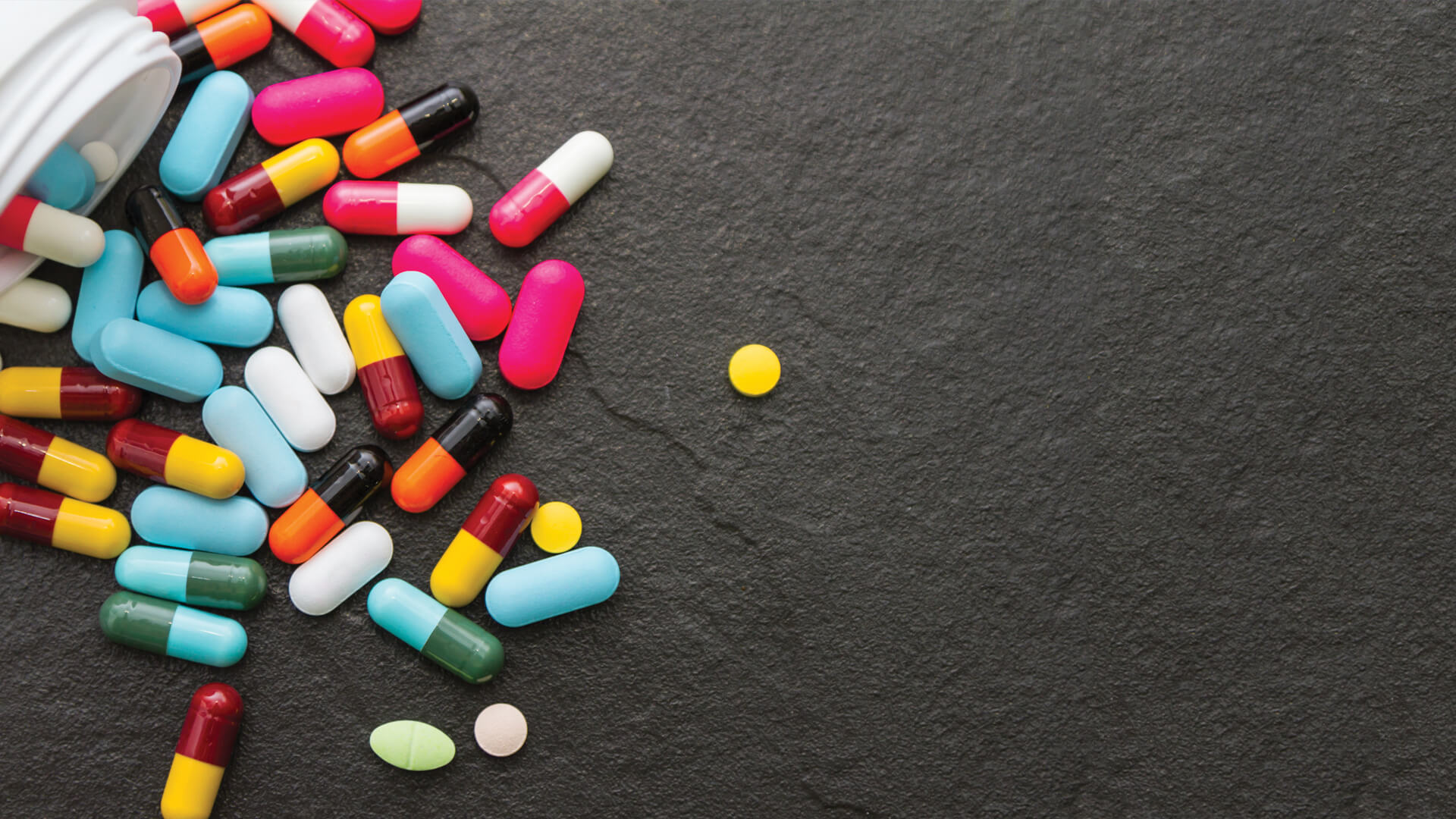 How can polypharmacy be managed?
There are several things healthcare professionals can do to cut incidences of polypharmacy, or manage it when essential.
To reduce the risk of side effects from polypharmacy, patients should be assessed regularly (once a month preferably, if the person is elderly). If possible, only one drug should be prescribed at a time, followed by close monitoring. Any medication which is no longer working or no longer required should be discontinued promptly, and safer versions of riskier products should always be used where possible.
It's all about balancing the amount of medication required with achieving the best outcomes. It's a fine line too; under-prescribing can be as harmful as over-prescribing, which is why it's so important there's a clear plan of care and regular medication reviews.
Would you like to learn more about polypharmacy, or non-medical prescribing?
You may well benefit from PDUK's scheduled course Polypharmacy: the conundrums of multiple drug prescribing made easy!
Ideal for all non-medical prescribers (NMPs) as well as nurses, matrons and other allied health professionals including pharmacists and paramedics, it's a one-day course worth 7 hours of CPD. Held at Hamilton House in London on 15th May 2020, it's the perfect chance to enhance your knowledge around polypharmacy issues and medicine management.
Morning and afternoon refreshments, all course material, evaluations and a certificate of attendance are provided, but numbers are limited so book your place today.
Don't forget our in-house courses too!
Offering total flexibility, our in-house course tutors come to you so are a handy and economical way of training multiple colleagues. They're tailor-made to suit your requirements, highly interactive and can be offered at a time and location to suit you.
We have a range of in-house courses currently on offer to non-medical prescribers so why not browse through. As always, they're very popular so it's worth getting them arranged early so you don't miss out.